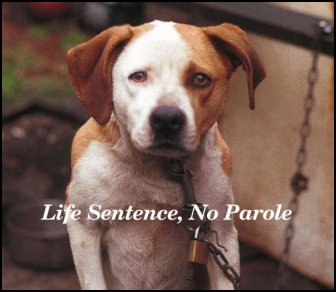 Instead of being my
prison guard,
won't you be my friend?
You can keep my BODY alive with just food.
To keep my SPIRIT alive, I need love & exercise!
I'm a pack animal.
I want to be with my pack: YOU!
I deserve more than being a prisoner in your backyard.
Please give me some freedom!